Unclaimed warehouse high lift and air compressor will be auctioned off on June 22, 2018. Auction will be at:
Blue Mound 287 Self-Storage
870 Blue Mound Road West Fort Worth, TX 76052
817-439-1380
Must be registered to bid. Registration starts at 8:30am and auction starts at 9am.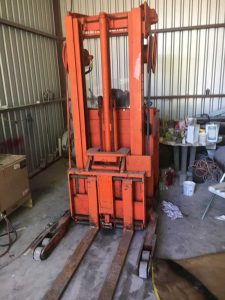 Warehouse high lift will be available at self storage auction June 22, 2018.
Air compressor is part of the unclaimed storage unit auction.