Large Matco Toolbox with tools will be auctioned off at self storage auction on June 22, 2018. Contents of unclaimed storage units will be sold to the highest bidder. Must be registered to bid.
Blue Mound 287 Self Storage
870 Blue Mound Rd. W.  | Fort Worth, TX 76052
Registration at 8:30am and auction at 9am.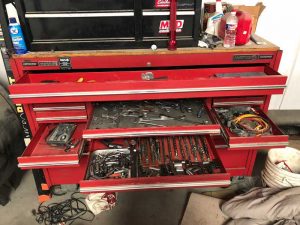 Matco toolbox full of tools will be auctioned on June 22.
Large Matco toolbox is available.