Are you looking for a place that you can trust to store items? Whether you are searching for a place to temporarily store your belongings for your next move or somewhere to protect your valuables over time, 287 Blue Mound Self-Storage has you covered through our clean, safe, and secure lock guarantee. There are a variety of reasons why you might need a self-storage.
We all know with anything that convenience is one of the key factors in choosing a storage facility to store your items. With all of our locations, we make storing your items fast and easy. All of our facilities are ideally located for all your storage needs.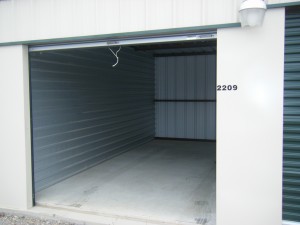 Whether you're looking to store household items, business supplies, or commercial items; we can help. Our five-star rating shows our commitment to serving all of our tenants. SMILE, you are on camera! Surveillance cameras are positioned throughout all of our storage facilities to provide a safer environment by monitoring traffic in and out of the storage property and deterring any trespassers.
You might be downsizing your living space or just need a little extra room for your things. Or you might need a long-term storage solution for all that extra merchandise or equipment for your company. We have climate control units that provide a temperature controlled environment for any belongings you decide to store.
These storage spaces keep your items cool during the summer and heated just enough during the winter. Climate control units are typically ideal for wood, electronics, paintings, or plastic that can be damaged by temperature changes and extremes. You can drive right to the door of your storage unit when you rent from us and without paying outrageous prices.
We can show you around the facilities so you can see what type of storage you want to rent from us and best fits your needs. Take a look at our storage facilities and bring us anything and we will store it for you. You have found the right storage space for your personal belonging. We have all the different storage units you need no matter how big or small.
Our number one goal her at 287 Blue Mound Self-Storage is to ensure you're at ease knowing that all your belongings whether they are household, a boat, a car, or a trailer are taken care of and protect twenty-four hours a day seven days a week. We have locations in Saginaw, Haslet, Blue Mound and Fort Worth. We only offer safe self -storage with our top of the line security.
If our storage indoor is what you need to take a look at if you want to store a car or household items. We do also offer mini storage. Contact us and set up a tour. Get that RV that only gets used once a month for that family trip into storage so it will not be damaged by the sun. That car that just sits there can be brought to us and put in storage for a small fee. That boat that just sits there, you can also bring that to us and we will store it for you.