Blue Mound Self Storage is your number one choice for all of your climate-controlled storage needs in the North Fort Worth Area.  We provide several sizes of climate-controlled storage units in our convenient Haslet storage facility.
Climate-controlled storage is a must for sensitive items that cannot withstand changes in temperature or humidity.  Check out our storage unit size guide to see sizes for storage units in our climate-controlled storage building. Climate storage.
Email or call Blue Mound Self Storage at (817)439-1485 today to find out more!
Secure Climate-Controlled Storage
Blue Mound Self Storage is a great option for secure climate-controlled storage.  We are proud of our fully fenced and well lighted Haslet storage facility, and we know you will be impressed by the many security measures in place to protect your valuable items.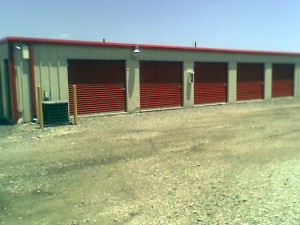 Our facility feature disc locks, which are complimentary to new tenants.  When you enter our facility's main gate, a security code disarms the alarm on your storage unit.  When you leave, the alarm is automatically rearmed.
We have air conditioned storage, air conditioned storage units, climate controlled storage, climate controlled mini storage, climate controlled self storage, climate controlled storage and climate controlled storage units
We also have a video surveillance system with security cameras at the front gate and throughout our facility.  This adds another layer of security to our climate-controlled storage.
Haslet Climate-Controlled Storage with 24-Hour Access
We know that accessing your storage unit needs to be convenient for you, so our facility offers 24 hour a day, seven day a week access.  There's no need to rush to get to the facility before closing.  We're open all the time because we want to make it easy for you to access your storage unit.
North Fort Worth Climate-Controlled Storage for Sensitive Items
Climate-controlled storage is a great option for items like your grandmother's wedding dress, your old family photos, and sensitive wood furniture.  Many special items are harmed by dramatic swings in temperature, and climate-controlled storage is a great way to keep these items safe.
Give Blue Mound Self Storage a call today at (817)439-1485 to learn about our current move-in special!